In wild nature
Located in one of the most impressive landscapes of the Alt Camp (Tarragona), at the foot of the Serra de Miramar. In the middle of nature with stunning views that on clear days it allows to see the sea from the rooms. The entrances are in very good conditions and allows you to reach Tarragona in 20 minutes.
Miramar
The small town is located at 670 meters fully of history, to which you can walk from the landscape (30 min) or drive by asphalted road.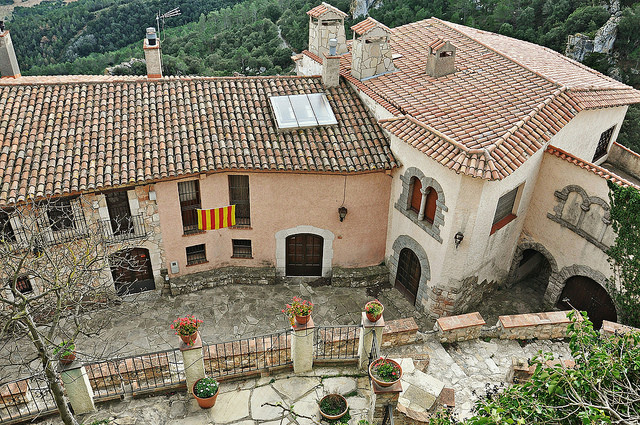 SANTES CREUS
Santes Creus Monastery is located 20 minute drive from the Mas Barbat. It is a monastery dating from the twelfth century and is part of the Route of the Cister.
"Spectacular stained glass windows and tombs embedded real in purity and austerity characteristics of the Cistercians. He hosted the first monastic community of the order in Catalonia and was the place chosen by kings and nobles to his eternal rest "
GOLDEN COAST BEACHES
80 kms of beaches make up the "Costa Daurada" at 20 minutes from Mas Barbat you will find the best beaches of the coast of Tarragona.
PORT AVENTURA
Port Aventura World is a complex of theme parks. It is 30 minutes drive from Mas Barbat.
Port Aventura Park is the best theme park in Europe (WorldOfParks 2016) and has rides and shows for the whole family. Port Aventura has a water park called Caribe Aquatic Park and from 2017 FerrariLand of the only park in Europe.
Medieval Montblanc
MONTBLANC is one of the most beautiful medieval sets of Catalonia and is located in the middle of the Ruta del Cister.
This medieval set that retains much of the walls is just 10 minutes drive from Mas Barbat.